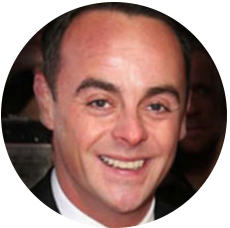 "Remarkable"
Ant McPartlin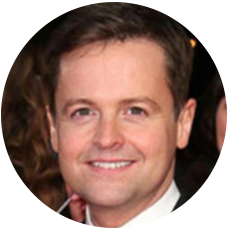 "Brilliant"
Declan Donnelly
Spelmann's performances can be tailored to many different environments. There are only three main factors to consider when booking him: will your guests be able to see him, hear him and engage with him. Performances are suitable for virtually all types of events both large or small. The recipe is simple, choose a date, find a location, invite guests, add Spelmann and mix thoroughly.
Close Up / Mix & Mingle
For a more intimate, personal performance that's ideal for a drinks reception or private party, Spelmann is able to perform 'Close Up'. He will blend in seamlessly with your guests, as he astonishes them with some of the most mind-boggling impossibilities they will ever see. Spelmann has performed in this way for over 20 years.
After Dinner Cabaret / Parlour Performance 'Unexplainable Acts'
Spelmann has performed his 'Parlour' or 'Intimate Cabaret' performance at the prestigious Magic Circle in London as well as countless private homes and exclusive hotel suites. This is a style of performance that dates back to the Victorian era at a time where guests at high society events would often be treated to exclusive entertainment. A performance like this is ideal for smaller events where you would like something bespoke. Think of it as an intimate theatre performance lasting up to 40 minutes for the entire room.
The Room Of Secrets
Marc created 'The Room Of Secrets' eight years ago and it proves to be a really popular option with clients. Situated in a private room or area away from the main function, small numbers of guests are invited into the Room Of Secrets, a place where anything is possible. Each performance can last 10 – 15 minutes before guests leave, astonished, captivated but ultimately entertained before the next group are invited in. No one is to discuss what happens in the Room Of Secrets until the event is over.
Stage Performance 'Real Magic'
Spelmann's performances are a more elaborate option – much like you would see in a theatre – and are aimed at larger events that often utilise a stage and sound system. The performance times are tailored to the client but are usually up to 40 minutes in duration. The show is compelling and always astonishing with charm, humour and the impossible. The audience are never mere observers – they are much more integral to the performance, which means that what you will witness will always be unique.
Keynote Speaker
Marc's 'Discovering Magic' talk is a compelling insight into the journey which lead him to be standing on The London Palladium stage receiving a standing ovation and Ant & Dec's Golden Buzzer. With a life changing battle against cancer for his wife and the fear of losing their unborn child 'Isabella' the talk is compelling, heartfelt but full of inspiration, hope and 'real' magic.
Bespoke Impossibilities
Marc has and can create truly bespoke performances for exclusive events and functions. The pre production requires up to 3 months duration. Please contact us for more details.
Consultant, Advisor & Creator
Marc has designed and taught magic for the television, theatre and film industries for over 20 years. From advertising campaigns, music videos, television magic shows and feature films. If it seems impossible, get in touch, Marc will be able to do it.