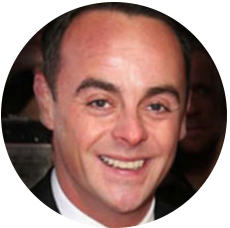 "Remarkable"
Ant McPartlin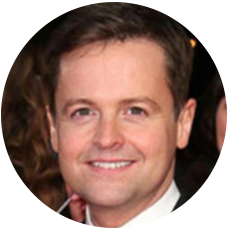 "Brilliant"
Declan Donnelly
With a career spanning 25+ years, it will come as no surprise to learn that Marc Spelmann has performed in almost every conceivable way. From his early days of performing close-up magic for corporations and private parties, to creating some of the most original magic ever seen on television.
Most of Marc's current performances as himself or as his alias Magician 'X' are stage performances. However, with such extensive expertise, Marc can create truly astonishing performances for almost any occasion. Recent appearances include an intimate private performance for just two VIP clients in Kensington London, and a large-scale stage performance in Dubai for 10,000 attendees.
Meet & Greet / Up-Close
Spanning exclusive private dinners, cocktail parties, media events and product launches, Marc has long been astonishing guests with some of the most mind-boggling impossibilities they have ever seen. He has baffled Royalty, Presidents and Prime Ministers, as well as business moguls around the world. His Meet & Greet / Up-Close performances are ideal for both intimate and media-worthy soirees.
Marc Spelmann On Stage – Real Magic
Every Marc Spelmann on Stage performance is unique, with each being pre-planned, written and designed exclusively for that client. These compelling performances can include bespoke key messages or company ethos, as well as fun elements where Marc will interact with specific guests or team members of your choice. 
Magician 'X' Stage Show 'Un'X'plainable'
The mere presence of Magician 'X' at an event is a showstopper. The act's iconic image has become a global phenomenon and the most viewed magic act in Britain's Got Talent's entire 14-year history. David Walliams hailed 'X' as the most original magic artist ever and Simon Cowell stating he had never seen anything like it in his life. Un'X'plainable' is an amazing, immersive, thought-provoking visual feast for the eyes, mind and soul. Every show is custom designed with multimedia graphics, visual effects and astonishing magic for each client and corporation.
The Room of Secrets
Marc created 'The Room of Secrets' 8 years ago for a private client, originally as a unique one-off performance. However, it was subsequently rebooked so much so, that it is now one of Marc's most popular options for exclusive intimate events. Situated in a private room or area away tucked from the main function, small numbers of guests are invited into the 'Room of Secrets'…a place where anything is possible. There is just one rule: no one speaks about what happens in 'The Room of Secrets'.
Keynote Speaker 'What is Magic'
Marc's 'Discovering Magic' talk is a compelling insight into the journey which led him to be standing on The London Palladium stage, receiving a standing ovation and Ant & Dec's Golden Buzzer. Marc discusses belief, life, illusion, real magic and how it exists. During this inspiring talk, Marc seamlessly blends some truly beautiful moments of magic and motivation. Insightful, moving and truly inspiring is the universal reaction of this talk.
Consultant, Advisor & Creator
Marc has designed and created magic for the television, theatre, and film industries for over 20 years, earning him the nickname 'The Architect'. From advertising campaigns, music videos and television magic shows, to theatrical productions and feature films. He has coached Hollywood A-listers, music royalty and even Houdini on how to perform astonishing magic and illusions. He has manifested ghosts for theatre audiences, transformed a young man into his older self in the blink of an eye and much, much more. As Marc always says: nothing is impossible.